Not everyone has a traditional 9 to 5 job that gives them the freedom to visit shops or banks during regular hours. Finding a place that lets you cash checks 24 hours a day can be a boon. While this might come with some extra fees for the odd times, it's a price you pay for the convenience of cashing a check whenever you find the time.
How do I find a 24 hour check cashing near me?
Credit unions and traditional bank lobbies are not open 24 hours a day. What about people who leave for work before the sunrises or get home after the sunsets? Check cashing store hours at a typical bank operates between 8 am to 7 pm on weekdays and limited Saturday hours.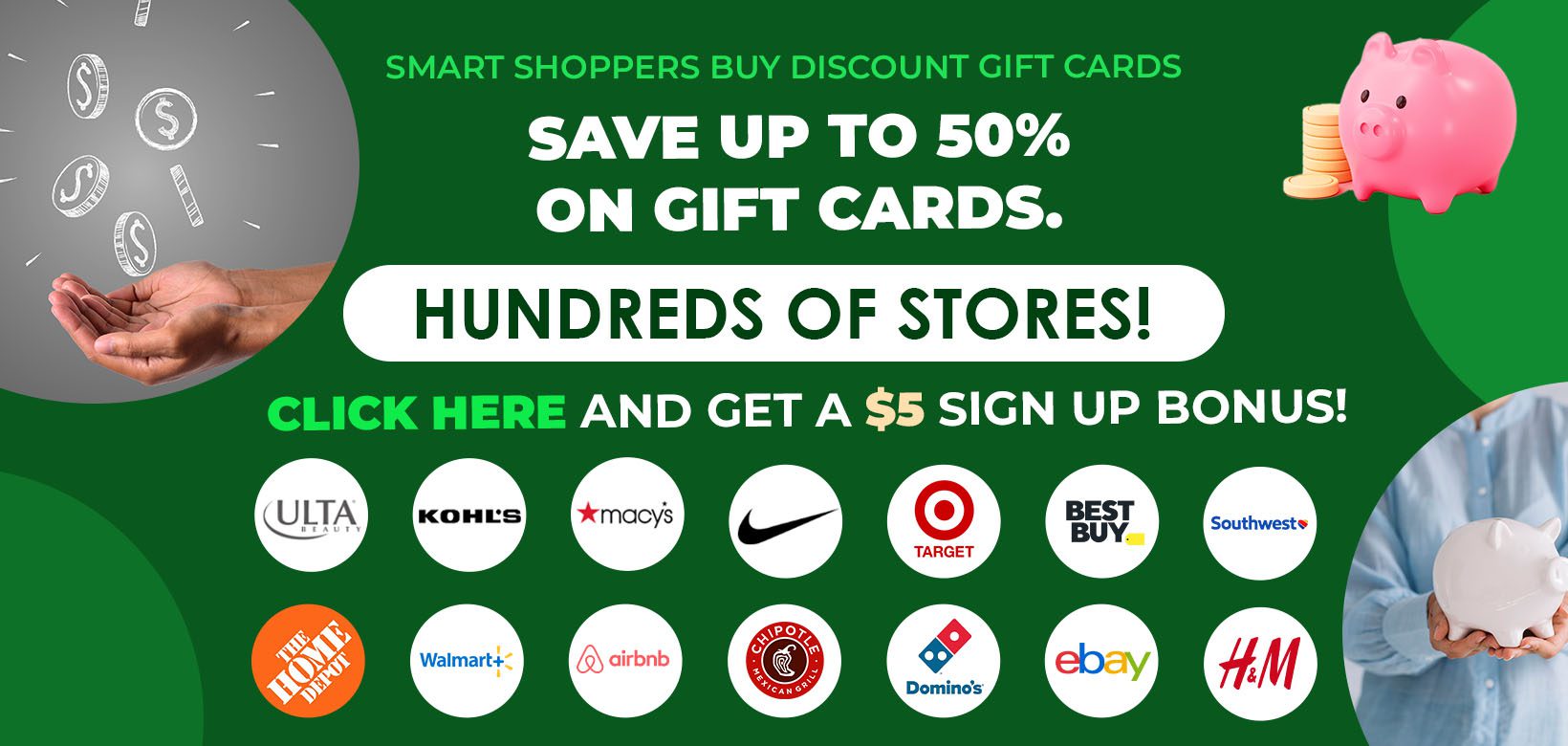 You need to search for 24 hour check cashing near me open late. The trade-off for late-night banking is you may end up paying a fee for the convenience.
You should have no problem finding the closest check-cashing store in your neighborhood or along your way. Below are 25 places in the United States and worldwide that offer 24 hour check cashing nearby.
Check Cashing and Why You Need These Services
Check cashing is a typical money service. You can exchange your paycheck or checks into hard cash through this mechanism even when you don't have access to your bank account. To ensure undisrupted access to cash, the service providers offer check cashing services 24/7.
With check-cashing services, customers can encash government, payroll, or any other type of check. Even when you don't have a bank account, you can liquidate the checks for instant funds. Along with check cashing, these businesses also offer other facilities such as ATM access, electronic bill payments, payday loans, and money orders.
You might need check cashing services when you require immediate funds. Unlike banks, you don't need to wait until the check is processed. Even if you're cash-strapped at odd hours, you can instantly encash your checks.
Moreover, you need to shell out a reasonable amount as a fee. However, there's no extra charge like monthly fees that you need to incur at banks, overdrafts, annual withdrawals, ATM fees, etc.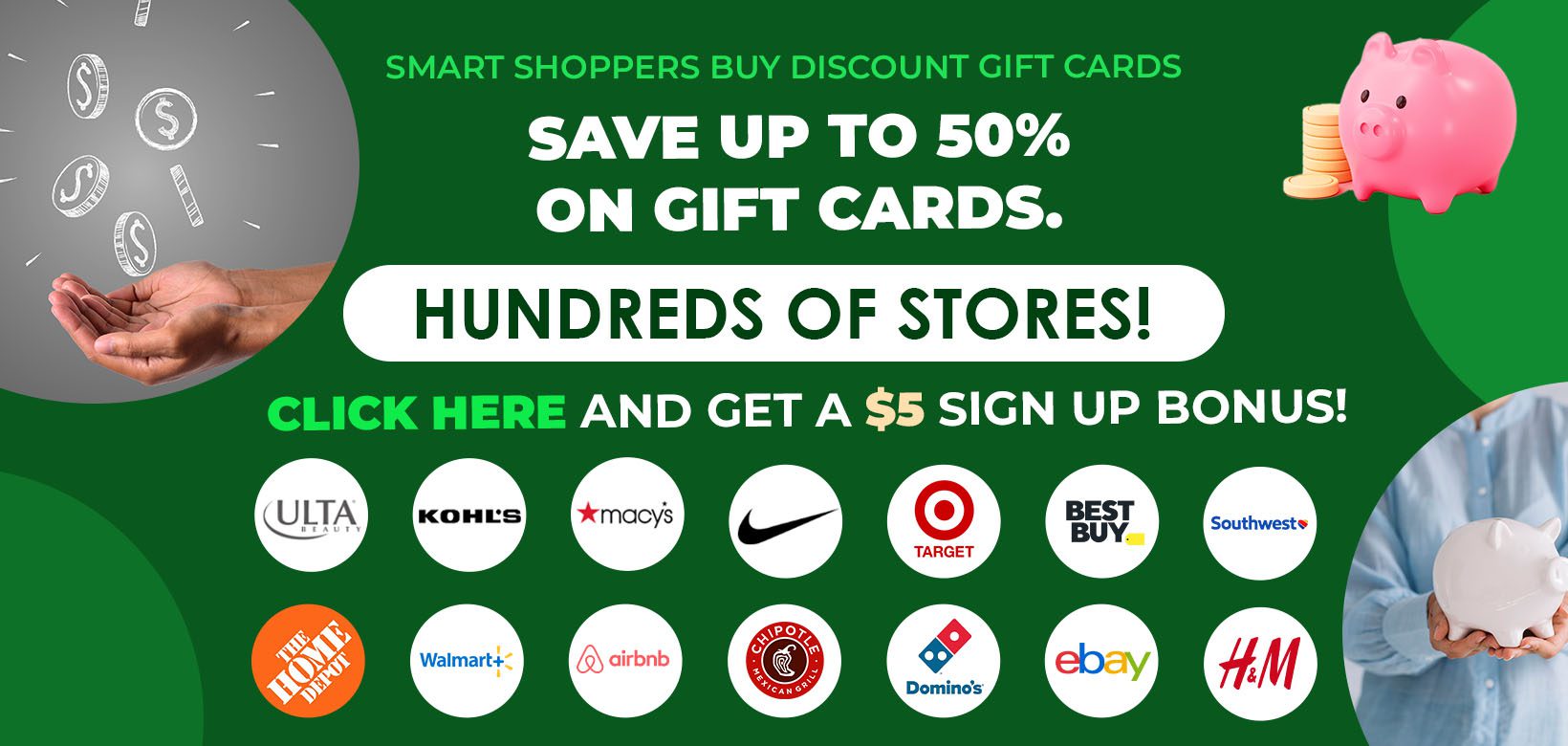 Benefits of Check Cashing Services
Ensures instant availability of liquid cash
Offers financial services to the underbanked and unbanked
Provides financial services even at odd hours
Drawbacks of Check Cashing Services
Sometimes, non-traditional financial services might prove to be a hassle
One can easily end up in a cycle
At times, charges might be higher than usual
What Other Services Can You Seek From a Check Cashing Center?
One can avail a wide range of financial services with a check-cashing business. You would also come across some of these services in a traditional bank or a credit union.
Some of the other services include:
Public transportation passes
Bill payments
Money orders
Currency exchange
Notary services
Payday loans
Mail services
Credit cards and prepaid debit cards
Other loans on a short term basis
Sometimes, double shifts or odd working hours might prevent you from visiting banks. In such cases, you'll find check-cashing services beneficial. The underbanked and unbanked people, who account for a sizable population in the US, also benefit from such services.
Apart from being open round the clock, these establishments are distributed throughout the country. Reputed stores such as Walmart also provide such services. In most cases, you'd have to shell out a small fee to use the service. Usually, this happens to be a small fraction of the face value of your check.
How Check Cashing Services Work
As stated, you'd get instant cash access by clearing your checks with check cashing services. When you deposit a check at a traditional bank, the process becomes time-intensive. You need to wait for a few days until funds are available.
Moreover, people who don't have a bank account may not be able to encash checks. When you walk into a check-cashing center, you need to show your government ID. In a few minutes, you can get the money liquidated.
Liquor and Grocery Stores That Cash Checks
There are a few grocery stores that cash personal checks 24 hours a day. Most grocery stores have a liquor store within. Generally, the check cashing counter is open for grocery stores open 24 hours. Most stores will only cash payroll checks, government, cashier's, and money orders.
The checks need to with magnetic ink and not handwritten. Below are six grocery stores that cash checks 24 hours a day. Plus, we offer a way to cash a personal check with small limits.
1. Walmart Stores
Almost all Walmart locations will have a check cashing financial services counter near the entrance. The service is performed at the customer service desk or Money Services center. The check cashing money services counter should be open when the store is open.
If the counter is closed for some reason, then ask the cashier to cash your check. However, the cashier may have a lower check cashing limit vs. the service counter.
Walmart charges up to $4 to cash a check-up to $1,000. Subject to local laws, you will be charged a maximum fee of $8 if over $1,000. Bring a valid ID. It will be difficult to find any places that cash checks without ID.
What type of checks will Walmart cash?
Walmart cashes different types of checks, including:
Payroll
Pre-Printed
Government
Stimulus check
Cashiers
Tax
401k and retirement disbursements
MoneyGram money order
Insurance settlement checks
Does Walmart cash two-party checks?
Walmart will cash two-party personal checks. The two-party personal checks are limited to $200.
The Walmart Money Services Center provides the following services:
Gift cards: Visa, Mastercard, Amex, Vanilla eGift cards, Apple, Uber, Google Play, Netflix, Domino's, Facebook, and Xbox.
Reloadable Debit Cards: Walmart MoneyCard, Bluebird, NetSpend, American Express Serve, Green Dot, GoBank, and MyVanilla.
Walmart Credit Card: Apply for a CapitalOne Walmart card.
Money Transfers: Walmart2Walmart Powered by Ria or MoneyGram
Will Walmart cash my stimulus check?
Yes, Walmart will cash your stimulus check for up to $5,000. A stimulus check is considered a government check. The Walmart financial service desk charges a $4 flat fee for a check up to $1,000 and $8 for higher check amounts. In addition, you can also have your paper stimulus check deposited onto a prepaid debut Walmart "MoneyCard."
2. Winco Foods
WinCo Foods has over 125 stores in the western part of the United States. They have stores in Teas, Oklahoma, Wyoming, Montana, Arizona, Utah, Idaho, Nevada, Washington, Oregon, and California. See the Winco store location map here.
Nearly all the Winco locations are open 24 hours a day and seven days a week, with few exceptions.
The Winco grocery stores will cash payroll checks for up to $1,000 per person. They will accept up to two payroll checks within seven days. Winco will charge a $5 token for checks of $500 and lower and a $10 token for checks over $500. Your token can be redeemed with purchases at Winco grocery.
Winco Foods will require a valid state-issued ID and the ability to verify your employment with your employers the first time you cash a payroll check.
What types of checks will Winco Food will not cash?
Two-party checks
Finance loan checks
Deposit slips money order
Manually written payroll checks
Unreadable magnetic ink number
Post-dated checks
Older than 30 days old
Insurance settlement checks
What in-store financial services does Winco offer?
ATM machine near the customer service area will accept Mastercard, Visa, American Express, Cirrus, Plus, Star, Quest, and Novus.
Coinstar machine to exchange your coins for bills
Western Union transactions
Fax machine services for anywhere within the United States. Each page sent or received will cost 98 cents.
What do you need to carry out money services transactions at WinCo Foods?
While you can carry out several transactions at WinCo foods, you will need an acceptable form of identification when you visit the store. The ID should be issued by the government, have a picture of the person carrying out the transaction, and should not be expired. Acceptable IDs include driver's licenses, state-issued IDs, military IDs, passports, and tribal IDs.
When you cash a check at WinCo Foods, you will need a state driver's license with your picture on it. The address on the license must also match the address on your check. Other forms of ID are also accepted as long as the information matches. Another thing to consider is that the address should be printed on the check.
Can you cash a payroll check at WinCo Foods?
Even though payroll checks can be cashed at WinCo Foods, you will need to follow some extra steps to have a smooth experience. Some aspects you will need to confirm with documentation are employment verification and a valid piece of acceptable ID. The final step might also be subject to approval by the management.
For amounts less than $500, you will have to pay $5 for the transaction. This amount will be $10 for amounts between $500 and $1,000. The transactions are capped at $1,000, so you cannot cash payroll checks for amounts higher than that.
These fees are token amounts and can be earned back by carrying out transactions of $25 for the $5 or $50 for the $10. Only two checks can be cashed every week.
3. Kroger and Affiliates
Kroger grocery also owns and operates City Market, Fry's, Owen's, King Soopers, Fred Meyer, Baker's, Dillons, Ralphs, Pay Less, Smith's, Gerbes, and QFC. Each location has a money services desk for various financial services. In most cases, check cashing locations are open seven days a week. Kroger grocery has over 1950 places in 31 states in the United States, including Alaska.
What are the types of checks Kroger's money services will cash?
Payroll
Government
Income tax refund checks
Insurance settlement
Business checks
What valid ID's will Kroger accept when cashing a check?
You need to know your social security number and bring a current and valid ID, including:
Driver's license
Military ID
State-issued ID
Resident alien ID
Matricula consular ID
US-issued passport
What are the Kroger check cashing fees?
Kroger check cashing fees start at $3 with a Shopper's Card up checks up to $2,000. Fees start at $5.50 for $2,000.01 to $5,000 maximum.
Kroger money services also offer bill payment, money orders, debit card cashing, Western Union money transfer funds.
Does Kroger cash personal checks?
No, but Kroger will accept personal checks for your groceries. Overpay for your groceries for an extra $20 with a personal check. You will then receive $20 in cashback.
4. Tops Grocery
Tops grocery store has over 170 full-service supermarkets in New York, Vermont, and Pennsylvania.
Tops is your 24 hour check cashing place for select stores. Most stores are open from at least 6 am to midnight, while others are open 24 hours. Use the Tops store locator map to check store hours.
The customer service desk will help cash your check during each store's open hours. Tops only charges $1 per check. With a valid government-issued ID, they will cash only government checks and payroll checks.
For only a $1 fee, Tops grocery will cash a check for up to $500. It's one of the smaller limits, but it's an option if you live in the upper east coast late at night or on a Sunday.
5. Hy-Vee Grocery
In select locations, Hy-Vee offers 24 check cashing during business hours. Each Hy-Vee store is independently owned and has its own standard check cashing policy.
Hy-Vee has over 240 grocery stores in eight midwestern states. Search the Hy-Vee check cashing places that cash personal checks near me locator here.
What are the requirements to cash a check at Hy-Vee?
Handwritten payroll checks are not accepted
Most limits range from $2,000 to $5,000
Minimal fees vary
In-state ID required
6. Food City Supermarket
Food City grocery has over 120 locations in Georgia, Kentucky, Virginia, and Tennessee. Though not quite 24 hours a day, they are open from 6 am to 12 am and closed only 6 hours.
Food City will cash US government payroll and rebate checks on the stores-approved list. The paying company must be on a self-imposed approved list.
The grocery store has a $1,000 limit with only a $3 fee per check.
7. Albertson's Stores
Albertson stores have 20 well-known brands and operate in 35 states and over 2250 locations.
What is Albertson's check cashing policy?
The policies vary by location; here are the general check cashing policies:
$1000 limit
Fees vary by location
Hours: if the store is not a 24/7 place, then it is usually 7:30 am to 8:30 pm
Go to Albertson's store locator to find check cashing near me open 24 hours.
Do grocery stores cash personal checks?
Typically, no grocery store will cash a personal check. But in many cases, you can pay for your groceries with a personal check and overpay. Customers have been getting cash back at the register for a long time.
Ask the cashier about the overpayment limit when paying with a personal check. If your groceries are $10.25 and you want $20 back at Kroger. Write your personal check for $30.25 and get $20 in cash back.
Grocery stores cash personal checks with a purchase but will require a valid government-issued photo ID. Each grocery store will have different financial policies and limits.
Not all grocery stores that accept personal checks offer cashback.
What grocery stores allow personal checks to get cashback?
Kroger
Albertsons
Meijer
Walgreens
Walmart
Wegmans
Winn-Dixie
Hannaford
Market Basket
Giant Eagle
Stop & Shop
Food Lion
Tops Grocery
Vons
ATM Check Cashing Place Near Me Open Now
There are check cashing ATMs on nearly every corner. Depending on your location, few local grocery stores may open 24 hours to provide money services. Several large national banks offer 24-hour access to their ATM network.
ATM machines are convenient because, in most cases, they are always open 24/7. They are even open on Saturdays and Sundays. According to Wikipedia, there are approximately 3mm ATMs throughout the world.
Technically, the check cashing system at ATMs is a two-step process in the eyes of the bank. You are first depositing the check. Then you are making a withdrawal for the funds.
It is suggested you have a relationship and an open account with a large national bank ahead of time. If you don't have an account with a bank or credit union, you will likely incur fees and be unable to complete your transaction.
The bank or credit union is essentially making a good-faith cash advance, especially if your account funds are running low. The bank must then collect the funds from the payees' bank and hope the check does not bounce.
Make sure the specific check-cashing machines you plan to use accepts deposits. On rare occasions, an older ATM machine will not accept deposits. ATMs with checks scanners are more likely to grant you access to your desired funds immediately.
You should easily find a bank or find local ATM corner stores that cash checks at night or weekends, given there are nearly 500,000 ATMs in the US alone.
How long does it take for a check to deposit through ATM?
The length of time for a check to clear through an ATM depending on the following factors:
Check size – The higher the check amount requires more scrutiny
Issuers bank – The check clears faster at your bank vs. another bank
Age of bank account – A bank will review transactions more closely for newer accounts vs. a longtime bank customer
The funds could be available instantly or take as long as two weeks, depending on these factors.
Below is a list of eleven ATM check cashing places near me open now.
8. Bank of America
Bank of America has locations over the entire world. They have over 4,500 banking centers and almost 16,000 ATMs.
Checks deposited on a regular business day by 8 pm will post and be available the same day.
The check must be printed with magnetic ink and not from a home or small office printer. Anything other than magnetic ink needs to be processed within the bank at a teller.
Most BOA ATMs will limit you to 10 check deposits per day. Only Bank of America checking and savings customers can make deposits at the bank ATM network.
9. Chase
Chase has more than 5,300 bank branches and around 15,500 ATMs nationwide. Find a Chase ATM nearby.
Depending on the type of check and your account settings, you may be able to withdraw or write a check against deposited funds immediately. Chase allows you to deposit up to 30 checks and cash.
What types of checks will Chase cash?
Personal
Payroll
Government
Stimulus checks
Tax
Cashier's
10. Wells Fargo
Wells Fargo has over 8,050 bank branches and 13,000 ATMs worldwide. According to the FDIC, Wells Fargo had the most ATMs in the United States, as of June 30, 2018.
The funds will generally be available the same business day if you deposit before the cut-off time. If it's after the cut-off time or non-business day, then the check cashing ATM machine funds should be available the next business day.
Wells Fargo customers can deposit the following type of checks for cash:
Personal checks
Payrolls checks
Government checks
Stimulus checks
Cashier's check
A Wells Fargo ATM will let you deposit up to 30 checks or 50 bills in a single deposit.
11. US Bank
US Bank has over 3100 branches in 40 states with over 4,800 ATMs.
US Bank customers can deposit the following types of checks at branches for free:
Payroll
Government
Stimulus check
Personal
Third-party
Cashier's check
They will typically make $200 available for the check cashing ATM and mobile check deposits. The rest of the funds should be available the next business day.
12. Citibank
Citibank has about 2500 branches worldwide. The bank has more than 2,400 ATMs at over 700 US branches and an additional 60,000 ATMs in its network. Citibank offers 24-hour ATM access to all 700 ATMs in the US.
What type of check can you cash at Citibank?
Payroll checks
Personal checks
Government checks
Stimulus checks
Cashier's check
Some third-party checks
Citibank allows non-customers to cash checks from customers' accounts for a maximum of $5,000. Customers and non-customers will need to present an acceptable photo ID deemed by the bank and potentially a second form of ID too.
Non-customers are allowed to cash a check for up to $500 for non-Citibank accounts.
13. TD Bank
TD Bank has nearly 1,300 branch locations along the east coast.
TD Bank will allow account holders to cash the following:
Payroll check
Government check
Stimulus checks
Other select cases
Checks cashed at one of TD Bank's 24 hour ATMs will be allowed access to the first $100 immediately if you've had the account open for 90 days or more. The rest of the funds will be available the next business day if made before 8 pm.
14. SunTrust Bank
SunTrust Bank has over 1,400 branches in 12 states with over 2,000 ATMs in the US. The branches are primarily in the southeast, including Alabama, Arkansas, District of Columbia, Florida, Georgia, Maryland, Mississippi, North Carolina, South Carolina, Tennessee, and Virginia.
SunTrust customers can use the ATMs to cash government checks and payroll checks.
15. Capital One
Capital One 360 has access to over 39,000 Capital One and AllPoint ATMs. With over 750 branches, Capital One is ranked the 10th largest bank in the US by assets as of March 2019.
Capital One doesn't charge a non-customer fee for cashing one of its own checks. Most other banks charge a fee to non-customers. Non-customers will need to show two forms of government-issued IDs.
16. Citizens Bank
Citizens Bank has over 3,100 ATMs and 1,200 branches across 11 states.
They have offices in New Jersey, New York, Ohio, Pennsylvania, Rhode Island, South Carolina, and Vermont.
Check cashing ATM funds will be available the next business day, whether you are a Citizen Bank customer or non-customer.
They have convenient check cashing locations on Broadway in New York to vacation spots in Rhode Island or South Carolina.
17. M&T Bank
M&T Bank has over 775 bank branches in the upper-northeastern seaboard of the US.
M&T Bank customers can cash payroll and government checks at their ATMs. The company charges 2% of the check amount with a $3 minimum.
18. Fifth Third Bank
Fifth Third Bank has over 1,100 branches and over 2,400 ATMs in Florida, Georgia, Illinois, Indiana, Kentucky, Michigan, North Carolina, Ohio, Tennessee, and West Virginia.
Fund availability and fees will depend on the number of qualifying transactions over the life of your Fifth Third account. Fifth Third will charge 2% for all accounts wanting "Immediate Funds" Service. See Fifth Third's check cashing policy and pricing here.
Closest Check Cashing Store Open 24 Hours
There are hundreds of check cashing stores.
Below are three check cashing stores that have multiple locations open 24 hours a day.
19. PLS 24/7 Financial Services
PLS 24/7 Financial Services and check cashing offers money transfers, check cashing, and other financial services at over 300 locations. As its name states, PLS offers 24 hour check cashing at all their locations, even during COVID!
PLS check to cash near me in 12 states, including:
Arizona
California
Illinois
Indiana
Kentucky
Massachusetts
New York
North Carolina
Ohio
Oklahoma
Texas
Wisconsin
What types of checks will PLS cash?
PLS will cash personal checks, paychecks, out-of-state checks, government, and paper stimulus checks.
PLS money orders, recurring in-state payroll checks, and government benefits checks incur a fee of 1% +$1. Personal checks will cost 2.25% at each of their locations.
What services does PLS 24/7 offer?
PLS 24/7 offers the following services:
Free Money Orders – no charge to purchase a money order but 25 cents service fee to complete the payee or remitter field
Western Union money transfers
Auto title loans – up to $4,000
Single payment loans – up to $1,000
Installment loans – up to $5,000
Car title registration and renewals
Automobile title transfers
Buy car stickers
Parking ticket payments
Prepaid phones
Cash tax refund checks
PLS 24/7 will not cash a third-party check in most instances.
20. Speedy Cash
Speedy Cash is a 24 hour check cashing place that will accept nearly any type of check. They have a Trustpilot score of 4.6, with 6,654 reviews.
What types of checks does Speedy Cash accept?
Payroll
Unemployment
Government
Benefit
Tax refunds
Bank drafts
Money orders
Settlements
Bonus checks
They will cash a check for as low as $2. Rates will vary by market applicable to your state.
Click here for the nearest 24 hour check cashing near me open now. Not all Speedy locations are open 24 hours.
Simply bring your check and a valid ID.
Speedy Cash offers various financial services, including payday loans, installment loans, title loans, and lines of credit.
21. Community Financial Service Centers
Community Financial Service Centers has over 200 locations in the continental USA. Not all CFSC stores are 24 hour check cashing store locations.
What types of checks will CFSC cash?
With no bank account, you can cash the following:
Payroll check cashing
Government
Social security
Unemployment checks
Veteran's benefit
Income tax refund check
Settlement check
Insurance check
Check cashing fees and limits vary by location.
What documents will you need to cash a check at CFSC?
You will need to provide the following information:
Documented photo ID (Government-issued photo ID, passport, driver's license, official foreign country photo ID, student photo ID, work photo ID, office state photo ID, and potential other photo IDs)
Full name
Address
Phone number
Social security number
Unlike a traditional bank, you will not need to wait for the funds to clear and no monthly maintenance fee.
All CFSC places are open on Saturdays. On the Community Financial Service Centers site map, you will also see that it has many check cashing places near me open on Sunday.
What types of services does CFSC offer?
Money orders – buy or cash a money order. Bring a proper photo ID
Money transfers – send money out of the country or send money to someone at a correctional facility. Bring the correctional facility name or code, inmate account number, and complete name.
Prepaid debit cards – you can purchase a debit Mastercard or Visa debit card. CFSC will issue you a temporary prepaid debit card then you will receive a permanent card by mail within 7-10 business days.
Bill payment – most bills are received either the same day or next day payment. The fees range from free to a convenience fee. Call or visit your local store for a fee schedule.
Gift cards – they will payout cash for unwanted gift cards, including retail, financial, and online.
Foreign currency exchange – offers competitive exchange rate conversion for more than 80 currencies. The daily rates are posted at each location and stay the same throughout the day.
Bitcoin service – You can easily buy Bitcoin at select CSFC locations
Lottery services – Most locations sell Lotto, Take Five, Win 4, Quick Draw, Pick 10, Numbers, Power Ball, Mega Millions, Cash4Life, Sweet Million, and scratch-off instant lottery games.
Coin counting service – Most CFSC locations can count and exchange your coins in seconds.
Automobile services – Select locations offer license plate renewals, title transfers, tag sticker updates, and vehicle tagging. At some locations, you can avoid the Motor Vehicle Registration office and renew your license at CSFC. You will save yourself a ton of time.
ATM – Most locations offer ATM services and open 24 hours a day.
Prepaid cellular phone service – With no contract, you can purchase prepaid minutes upfront and use them when needed on your cell phone.
Business check cashing – With proper verification and identification, in most cases, you can cash a business check and walk out the same day with cash
Installment loans – you will repay the loan over a fixed number of payments
Business funding – You can get some money against your receivables
22. PAYOMATIC
Pay-o-matic has over 140 locations in the northeast. They're primarily located in Brooklyn, Bronx, Manhattan, Long Island, Queens, and the NYC area. If you live in New York, you'll be able to find a Payomatic with 24 hour check cashing nearby.
How does check cashing work at Payomatic?
Find a check cashing location near me
Bring a current valid ID and the check
Get paid cash
How much does it cost to cash a check at Payomatic?
As of March 2, 20202, Payomatic charged 2.23% for check cashing. For example, they would charge $2.23 per $100 check.
What types of checks will Payomatic cash?
Cash Stimulus checks
Attorney settlement checks
Insurance checks
State refund checks
Payroll
Government and more
Will Payomatic cash a personal check?
No, Payomatic does not cash personal checks. Alternatively, they will cash government, insurance, payroll, stimulus checks, and more.
What financial services does Payomatic offer?
Western Union money transfers
Prepaid Mastercard
Bill payment options
Prepaid mobile services
Lottery
23. United Check Cashing
United Check Cashing began in 1977 and has locations in Pennsylvania and Delaware. Some of their locations offer 24 hours check cashing nearby and also pawn services for jewelry.
What types of checks will United Check Cashing accept?
They will give you cash for the following:
Government checks
Benefit checks
Payroll
Insurance checks
Business and commercial checks
Tax refunds – state, federal, local, and refund anticipation loan
Rebate checks
Can I cash my stimulus check with no bank account at United Check Cashing?
Yes, you can cash your stimulus check at United Check Cashing with no bank account.
Does United Check Cashing accept personal checks?
No, United Check Cashing does not accept personal checks. They accept checks from the government, stimulus, payroll, insurance, commercial, business, tax refunds, and rebate checks.
Gas Stations That Cash Checks
It's difficult to find out what gas stations cash checks.
A gas station is the most convenient place to cash a check since you likely get gas one to two times a week. Cashing a check at a gas station is problematic since most of its customers are transient and not regular.
A couple of the gas stations that cash checks below are ideal for truck drivers who are on the road, and a traditional bank or credit union is not convenient. They are looking out of state for check cashing places near me open on Sunday or late at night.
Below you will find three gas stations that cash checks at night or day at hundreds of locations across the US and Canada.
24. Dillons
Dillons has 93 grocery stores and 24 gas stations. You will need to go into the Dillons supermarket next to the 24-hour fuel centers to cash a check.
What types of checks does Dillons cash?
Payroll
Income tax refund
Government
Business
Insurance settlement
Check cashing fees start at $3 and up with a $5,000 limit. Unfortunately, they cannot process handwritten personal checks. Search for a Dillons grocery nearby for local hours.
25. Pilot Flying J
Pilot Flying J has over 750 locations throughout the United States. Its travel centers and gas stations are located in 44 states and six Canadian provinces.
Pilot Flying J check cashing services are available 24 hours a day at all locations. Its locations are convenient for people who frequently travel out of state by truck, RV, or automobile.
Customers can cash a check-up to $999.99 for a small fee. Flying J will cash a check for up to $200 for free if you buy at least 25 gallons of gas within two hours. Each location will need to verify your identification and check authenticity.
Pilot Flying J will cash checks from Pilot Flying J Direct Bill, billing companies, and members of NATSO. NATSO stands for the National Association of Truck Stop Operators. They are the professional association for travel plaza and the truckstop industry.
What financial services does Pilot Flying J offer?
Western Union Direct Connect Service – available at select locations
Coin Exchange – they will exchange coins to dollar bills for 9% at select locations
24 Hour ATM Machines – withdraw up to $300 in cash
26. TravelCenters of America
TravelCenters of America has over 270 gas stations in 43 states and 1 Canadian province.
Customers can get free check cashing up to $300 in one of three ways:
60 or more gallons of diesel fuel
$50 or more in non-fuel merchandise
$250 or more in truck repair or service
See TA's check cashing policy here.
Convenience Stores That Cash Checks
Corner stores that cash checks are not very common.
27. 7-Eleven
Large convenience store, 711 check cashing system, offers a non-traditional check cashing option. You must join the 7-Eleven's Transact prepaid Mastercard to service your needs. See 711 check cashing alternative financial service here.
Some locations have a kiosk to offer a check cashing system for the convenience store.
FAQs
Can you cash a check at any credit union or bank?
In most cases, either you or the payee must be a credit union member or bank member. You will need to meet one or more of the following:
Check is written to or from an account holder
Enough funds to cover the amount
Valid photo identification
Check is not older than six months
Best place to cash a personal check?
Grocery stores are the best late-night place to cash a personal check. The limits tend to range from $20-$40, but some go as high as $100. Find your closest grocery store to see their limits.
How do I find a business check cashing near me?
Most of the locations listed above will accept a business check vs. a personal check. A business check is easier to verify and likely printed using magnetic ink.
Places to cash checks without ID?
It is challenging to find places that cash checks without an ID.
Here are ways to deposit a check without an ID:
Use ATM check cashing if it's available at your bank
Deposit at your local bank branch where you have an account
Sign the check over to someone else to deposit, then pay you back
What's the fee to cash a check?
You should expect to pay a fee for each check unless it's a traditional bank, and you are a customer. Even in some cases, traditional banks and credit unions will also charge you a fee.
Can I have someone else cash my stimulus check?
Yes, you can sign your paper stimulus check over to someone else. The recipient will need to check if their financial institution accepts third-party checks or signed-over-checks. Most banks will allow someone else to cash a stimulus check if both parties sign the back.
How do you cash a joint stimulus check?
Joint filers will likely receive a stimulus check with the corresponding names. Both parties need to endorse the paper stimulus check if it has two names and says, "and" on it. If there are multiple parties listed on the check but no "and," then either person can deposit it into their financial or bank account.
Does a stimulus check expire?
Yes, a IRS stimulus check expires one year after the date it was issued. Banking institutions will not cash or deposit an expired check. The recipient of the check must apply to the IRS to send a replacement check.
Where will my stimulus check go if my bank account is closed?
If you bank account is closed when the IRS tries to direct deposit your stimulus check, then they will mail you a paper check. The IRS will use the address it has on file to mail your government check.
How to cash a check online instantly?
The INGO money app lets deposit your money within minutes into most banks. Users can also transfer money into PayPal or prepaid card account, pay credit card accounts, buy Amazon gift cards, or get cash at a local MoneyGram location. The cash checking app will accept the following types of checks:
Stimulus with a pre-printed signature
Government with a pre-printed signature
Payroll with a pre-printed signature
Two-party personal
Business
Insurance
Attorney
Cashier's
Handwritten payroll
Rebate
Refund anticipation
Money orders
Best 24 Hour Check Cashing Near Me Summary
Even though banks have evolved and a lot of transactions can be carried out online, there are a number of things that you need cash for. For people who do not want to use a debit card or an ATM card, cashing a check is the only way to obtain their funds.
However, a lot of people work shifts that do not allow them to visit banks or places that will cash checks at odd hours. Luckily, a number of places offer 24-hour check cashing to make it more convenient. However, there are certain fees that are associated with these odd times that you should keep in mind.
If you're looking for the best 24-hour check cashing near me, some places that you can check out are banks, convenience stores, gas stations, and service centers. For a small fee, these places can offer cash checking at any time of the day. Make sure you check out the other posts on Frugal Reality to learn more.