Huggies Pull Up CLearance!!!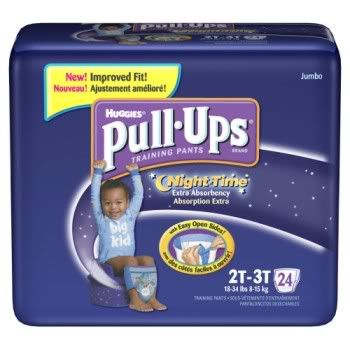 I made a quick run in Walgreens last night to grab some papers and went to scope out the clearance too. (I just can't help myself. lol) Anyway I found Huggies Night Time Pulls for boys priced at $2.89! I had a $1.50 off coupon so I paid only $1.39!!!  For that cheap I grabbed all they had! Hey Madison can wear blue, right?!
You can also use this $2/1 Huggies Pull Ups Coupon and pay $0.89!
I'm outside of Houston, TX.  Let me know if you find this deal where you are!